Afghanistan: The Forgotten Conflict in Kashmir, A new forum for translators, Bernanke's golden heirloom, Your best books of 2007,'Dilip Chitre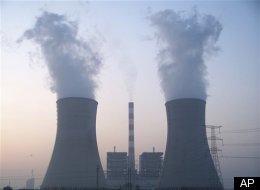 Books of the decade: Your best books of 2007
By Richard Lea on Books - Beyond the Potter hysteria, this year produced some fine writing. My favourite was Sean O'Brien's The Drowned Book – what about you? For anybody finding it a little bracing over on Sam's
worst book of the decade
post – and I'm still wincing from Sam's sideswipe about The Impressionist – let's get back to where we left off spreading love and take a look back at the best books of 2007.
Beyond the Potter hysteria, this year produced some fine writing. My favourite was Sean O'Brien's The Drowned Book – what about you?
For anybody finding it a little bracing over on Sam's worst book of the decade post – and I'm still wincing from Sam's sideswipe about The Impressionist – let's get back to where we left off spreading love and take a look back at the best books of 2007.
A new forum for translators:
The American University in Cairo's newly established Center for Translation Studies (CTS) has held its first lecture series. In its first lecture held at the university's Oriental Hall last week, the CTS hosted the leading Arabic-English translator Denys Johnson-Davies, one of the most popular translators in the Arab world. In his lecture, Johnson- Davies spoke of his memories and encounters with Arab writers during his wide-ranging literary career. The writers included Naguib Mahfouz, Tawfik El-Hakim, Youssef Idriss, Yehia Haqi, Edward El-Kharrat, Tayeb Saleh and Salwa Bakr -- most of them Egyptian. "It is perhaps natural, having lived most of my life in Egypt, that I have given pride of place in my translating activities to Egyptian writers," Johnson-Davies commented. "The Arab world," he continued, "is made up of many countries and it is difficult to keep up with what is being published in all of them." "Despite this, I have endeavoured to introduce to the English reader a considerable number of Arab writers from both the Mashreq and the Maghreb."
Rupert, your slip is showing The man perhaps answerable for the problems of the world's news media has the answer to the problem: "produce the news that your customers want" (and make them pay for it). So, for example, if you wanted to be told that Saddam Hussein had weapons of mass destruction, Rupert Murdoch is your man. Trust him (and pay up), he has your best interests at heart.
Bernanke's golden heirloom - The rising price of gold is a market response to the US Federal Reserve's exploding balance sheet and chairman Ben Bernanke's failure to stabilize the economy. Come 2012, Fed credit could be measured in many trillions of dollars. The gold price will continue to surge accordingly. - Hossein Askari and Noureddine Krichene
'Dilip Chitre was the rarest of the rare!' - It will not be wrong to say that poet-writer-filmmaker Dilip Chitre, who passed away on Thursday, was the rarest of rare people. He was a multi-faceted personality who made a mark in the world of filmmaking, music, writing, and translations. As a gifted all-rounder, he was able to view human beings in a holistic manner and this was reflected in his writing and poetry.
Ex-chief of scam-hit bank held in US Former chief of the Bank of Punjab Hamesh Khan, who escaped from the country after having been accused in a loan scam of billions of rupees, has been arrested in the United States.
Turkmenistan's plight: Burning sands and pipe-dreams - A rich country with poor people and an heroic dentist for a dictator. AS THE Karakum desert sinks into cold darkness, a faint glow lights up the horizon. Another 15 minutes' driving through dunes reveals why: a giant red pit is belching gases and flames into the night sky. This infernal sight first appeared some 30 or 40 years ago, after a drilling platform sank through the earth's surface. The Darvaza crater could serve well as a symbol for the whole country—were Turkmenistan in need of any more monuments. Bordered by Afghanistan, Iran, Kazakhstan and Uzbekistan, surrounded by mountains and a desert shore, this land is rich in history, in natural gas and in misery. The Persians, Parthians, Arabs, Mongols and Russians passed through these arid plains. A "ruined and burned-out country", is how Makhtum Kuli, an 18th-century Turkmen poet, summed it up.