Obama's 'Nobel' path, Anjum Niaz - Sheikh Mujeeb, Iraq's Oil, Afghanistan Drugs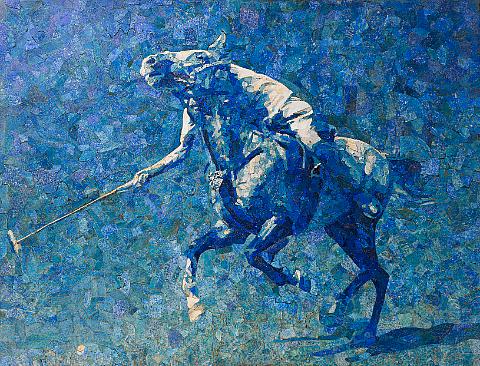 Obama's 'Nobel' path -
To prove himself worthy of the prize, Obama must establish his "peaceful" credentials. He could do so only by ensuring US withdrawal from Iraq on schedule, ceasing drone strikes across the Durand Line, preparing the ground for withdrawal from Afghanistan in eighteen months as announced, and getting the Palestinians a state by the end of 2011 even through unilateral recognition. Another Nobel Laureate and a fellow democrat president, Woodrow Wilson's ghost doesn't have to come to remind Obama that to make "the world safe for every peace-loving nation, it must be assured of justice and fair dealing, and that unless justice is done to others it will not be done to us." President Obama's 'Nobel' path line is clearly drawn. He must go ahead and follow it lest history rewards him, like his predecessor, with flying Size 10 Shoes.
AnjumNiaz:
This summer in Islamabad I met a retired officer who had a secret to share. When the PPP swept the polls in 1970 and the battle for power between Sheikh Mujib and Bhutto raged, a team of senior officers was sent from Rawalpindi to Dhaka on a secret mission. They were to fly the incarcerated Mujib back to Pindi with clear instructions: eliminate Mujib should India intercept their flight. "Under no condition should Indians get Mujib alive," were the strict orders given by the GHQ. The officer met Mujib in jail at Dhaka. "Do me a favour" Mujib told him one day, "arrange a 30 minute meeting between Bhutto, Yahya and myself. Let the three of us debate as to who is breaking up Pakistan. You be the judge." Mujib and the officer had bonded and trusted each other. "So who would you have pronounced guilty?" I asked the officer. Without batting an eyelid, he said it was not Mujib but Bhutto and Yahya who inflamed the fires of 1971 war that led to the breakup of Pakistan!
THE ROVING EYE : Iraq's oil auction hits the jackpot
Russia and China were the big winners in the latest auction of Iraq's oil rights, as was the government of Prime Minister Nuri al-Maliki; United States companies were conspicuous by their absence. If the oil starts to flow as now promised, the next few years should see the rise of a relatively wealthy, Shi'ite-controlled Iraq, friendly with Iran and Lebanon's Hezbollah. Does this make Maliki the new Saddam Hussein? - Pepe Escobar
Trail of Afghanistan's drug money exposed
A new report by the United Nations gives the impression that the Taliban are the main culprits behind Afghanistan's drug production. In fact, only 10-15% of Taliban funding is drawn from revenue generated by opiates. Over 70% of this money is captured by government officials, the police, local and regional powerbrokers and traffickers - in short, many of the groups that are supported (or tolerated) by the United States.