Baithak World July 4: Born Confused,Academic Blogs, News & Views, Cartoons, RealNews
Can you imagine the little baby being utterly confused between mom and dad. Thank you mom….er……dad….er…..not you mom, dad… 34 year old Thomas Beattie, former pageant queen Tracy LaGondino of Hawaii, lately of Oregon has given birth to a baby girl,
ABC News
has reported. He told
People magazine
he decided to get pregnant after wife of five years Nancy had a hysterectomy.
Born Confused: Hi Dad…er...Mom
SINCE THE INVENTION of the World Wide Web in the early 1990s, the internet has garnered significant academic attention from a number of disciplinary and interdisciplinary areas of inquiry. In parallel, many academics started using the medium to complement their teaching and scholarship, to engage with a range of communities from the local to the global, and to present their ideas in a wider context. Academic blogging is rooted in these developments, even as it reflects the broader trend of blogging in all its complexity. Here is a list of academic blogs — the first in a series of brief surveys aimed at providing readers with the contours of the blogging landscape. Napoleon to heavy metal: academic blogs
News & Views

Illustration by Kevin Kallaugher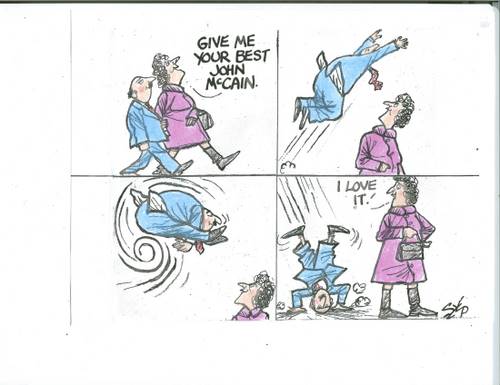 Paul Szep: The Daily Szep: More Flipper McCain
Doonesbury@SLATE


Paul Jay presents RealNews